5 Signs You Need a New Laptop
There's no hard and fast rules to the question of how to deal with a broken laptop. Sometimes repairing is the right choice while in other instances, a complete replacement is best.
How I wish laptops could last forever. Unfortunately, laptops do go through an aging process. On average, it has a life expectancy of 3 to 6 years and is correlated to the price. A budget or cheaper laptop will have a shorter lifespan. Once beyond that, the technology of the laptop becomes outdated and can't keep up with the latest software.
Here are 5 questions to consider when deciding whether you should repair or replace the laptop.
1. Is the Laptop Under Warranty?
Majority of laptop warranty only covers hardware problems due to defective components that are not caused by user's negligence.
If your laptop is still under warranty, claim the warranty and have it repaired at no cost. In some cases, manufacturers may replace it with a new laptop when repairs cost more than a new laptop.
If the warranty of the laptop has expired, you'll have to decide whether it is worth your while repairing it. After all, a low-cost laptop only cost below $500 with a year warranty.
Nevertheless, made it a point to get a quotation for the repair from either the manufacturer or a reliable laptop repair shop.
2. How Long Can You Wait?
When it is necessary to send the laptop for repair, always check how long the repair may take. You'll have to consider how long can you not use a laptop.
Sometimes it may be necessary to buy a new budget laptop  while waiting for the repair to be completed. Especially, when your child's only laptop broke down during  HBL period.
In such a situation, you may want to consider the feasibility of renting a laptop or buy a low-cost laptop. There won't be much of a problem if your smartphone or other device can temporary replace your laptop.
3. How Old Is the Laptop?
Consider the age of the laptop if it is no longer under warranty. If is nearing its life expectancy, you may be better off buying a new laptop.
Previously, I bought a 9-year-old refurbished laptop at $280. I was hoping it'll last for 1 to 2 years. Unfortunately, I was met with a disappointing surprise when it broke down after 6 months of usage.
I thought of repairing the laptop. On second thought, I suspect other electronic components may break down because of the age. Moreover, the total cost which includes both purchase price and repair costs, were close to the price of a new budget laptop.
The decision was clearly to buy a new budget laptop which cost less than $450. It is fully functional for my daughter's schoolwork.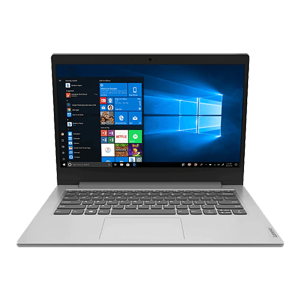 4. Do You Need the Latest Version of Windows?
When Windows 10 was introduced for 5 years, I was still using Windows 7 on my 8-year-old computer. I saw no reason to upgrade when Windows 7 was serving me just fine.
Soon, it became apparent for me to get acquainted with Windows 10 for the benefits of my children. At least, I'll be able to help them when they encountered Windows issue.
My 8-year-old computer was just too sluggish to run Windows 10. Morever, it was showing symptoms of breaking down. It was obvious that buying a new computer was inevitable.
New versions of Windows and MacOS require more computer hardware resources. You do not, however, need to keep up with the current Windows version unless it is absolutely necessary.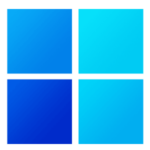 5. How Repairable is the Laptop?
Some laptops are more repairable than others. By this, we mean they're easier to service.
The low-cost laptop I bought for my child comes with soldered in or embedded internal memory, as well as some of the other components. This is common with low-cost laptop.
When the embedded components become faulty, it cannot be repaired or replaced.
Although the laptop battery is not embedded, it'll not be an easy task for a non-technie person to open the laptop casing to replace it.
The current laptop trend is towards ultra-thin laptops. Therefore, most of the internal components are soldered in or embedded making upgrading impossible.
Furthermore, laptops with sealed case are making repair and replacement of parts increasingly difficult. Unless laptops are still under warranty, it may be simpler to replace than to repair them.
Conclusions
When deciding between repair and replacing, it is always a good idea to compare the cost and time before spending money on costly repairs. Imagine the repair cost is about the price of a new low-cost laptop with warranty. You'll be better off buying a new low-cost laptop if it works for you.
Consider the following 5 questions when contemplating between repair and replacing your broken laptop.
If you are dealing with a low-cost or ultra-thin laptop, take note that most of its key components may be soldered in or embedded making replacement and upgrading impossible.
If the laptop is out of warranty and worthwhile repairing, you should get a quotation from the manufacturer or a trustworthy laptop repair shop. Generally, you'll find it cheaper and faster to have it repair by a computer repair shop.
In the repairing process, you'll have to consider a life without computer.
If still in doubt between replace and repair, seek opinions from other parents or consult an honest computer technician. Don't neglect exercising your discretion which could be your best answer.
Let me know what you think. If you find this blog post helpful, please share it with other parents or give a Like!