Anyone can become a smart online shopper to get the best deals and pay less than what others are paying!
Online shopping is a growing trend and fast becoming a part of our lifestyle.
Criminals, scammers and unscrupulous sellers are also drawn to this lucrative business. An article by CNA reported that e-commerce scam cases still accounted for the second largest share of cases for the year 2021.
Although online shopping gives you access to a wide range of products and cost savings, it can be a temptation for impulse buying.
Before you start shopping blindly for your product online, make a plan.
You can follow these 4 steps to start your online shopping journey:
How to Plan Your Online Shopping?
"If you fail to plan, you are planning to fail!" – Benjamin Franklin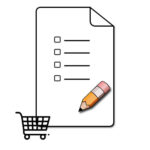 Use planning to help you stay focused to buy what you need and not your wants. Plan help to control your spending. Don't get sucked into buying things you don't need and didn't budget for.
Make a list of what you need to buy and adhere to it. Resist the temptation to add items due to attractive promotions but have no need of. It is common for retailers to use marketing tactics to make consumer buy more.
Take note of when you need the item to determine when to start ordering. However, not every online seller has the same delivery time.
Sometime your order can be cancelled by the seller. Your order can also be cancelled by the shopping platform if the seller didn't response within a stipulated time. Order early to avoid disappointment.
Non-urgent Purchase
I normally shop online for non-urgent items. Although paying a higher shipping charge may speed up delivery, you may not get it the next day.
If I am shopping for children's day present, I would start searching and ordering about 1 to 2 months earlier.
Urgent Purchase
If you need something right away, a local retail store can be the best option. However, it may be contingent on the circumstances.
My experience with sellers who already have the product in Singapore is able to deliver it within 3 days. Sometimes even the next day. However, the sellers are not obliged to meet that expectation except what is stated on their product listing.
When my Sharp ESX805 washing machine broke down, I needed to replace it ASAP. I found a seller on Shopee with the cheapest price and stated fast delivery on the product listing. Unfortunately, my negligence led me to a possible fraud seller. I failed to carefully examine the ratings and reviews of the seller. Instead, I trusted my instinct out of urgency.
I guess I would have received my item within 3 days instead of 5 days later.
For portable items like printer ink cartridge, I won't buy it online if I need to print urgently. I would buy it from the nearest retail shop even if it is going to cost a few dollars more.
Overseas Shipment
Shipment from overseas can take up to 10 or more days to arrive. Further delays may happen during holiday seasons, special promotion dates and pandemic restrictions.
Sales & Promotions
Keep an eye for sales and promotions that take place on a specific day, date and time. However, it can work like a double-edged sword. It either save you money or tempt you to buy impulsively.
Plan your online shopping journey to buy your product at the best deal from the comfort of your home.
How to Choose Your Online Shopping Platform?
Once you have done your planning, you'll need to know how to shop online for your product.
There are many online shops in Singapore. Some are in niche markets while others are selling general products.
Grouping online shops into different classifications can help you to quickly identify where to search for your product. It'll serve as an easy reference during your product search. I have done that for you at "How to Shop Online for Your Product?".
How to Search for Your Product Online?
Finding the right product at the right price is a process. It is in this process that you obtain critical information to decide which product model to purchase. Head over to "How to Shop Online for Your Product?" for details on how I do it.
Take your time to examine the available information on the product listing. Learning to interpret them will help you make wise decisions before purchase.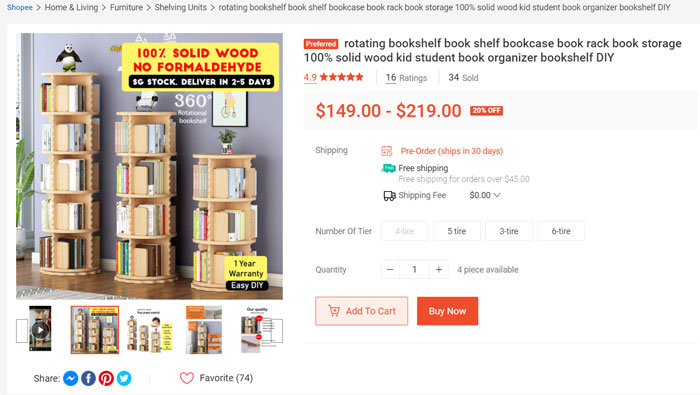 Never underestimate the importance of examining the reviews or feedback from the buyers. It'll reveal important information about the product, services and seller. It can also disclose the seller's intention and product quality.
For best deals always search across multiple online shops or platforms using the name of the product model. Perform an apple-to-apple price comparison by including the shipping fee. In this manner, it'll reveal which seller offers the cheapest price.
Take the example below. The product model "Cool Cold Ice Troll 2" can be found in both Shopee and Lazada but by different sellers. At a glance, the one on Shopee seems to be cheaper than Lazada.
Cool Cold Ice Troll 2 15-17 Inch Gaming Laptop Cooling Stand Powerful Pad with 4 fan at $17.10 with FREE Shipping to Collection Point.
Cool Cold Ice Troll 2 15-17 Inch Gaming Laptop Cooling Stand Powerful Pad with 4 fan at $16.90 with Shipping Fee of $1.49.
However, if you examine carefully, the seller in Lazada offers free shipping if buyer can pick up from the collection point. However, the product on Shopee has a shipping fee and the total price would be $16.90 + $1.49 = $18.39. In this instance, it is cheaper to buy from Lazada.
Do not let pricing govern your purchase decision. Sometimes, the cheapest price may be a sign of fraud. Especially those that trigger your suspicious instinct.
When I was shopping online for a specified model of washing machine, I found a seller offering the cheapest price. The price was about $70 cheaper than the rest of the online sellers. It turned out to be a possible case of trickery. I perceived the seller was using tactics to trick buyers into committing then offering a cheaper model without the buyer knowing the price.
Where to Find Additional Discount Coupons or Vouchers?
Knowing where to source for online discount coupons or vouchers is a great way to help you save more.
Thanks to online discount coupons. I got an additional discount on top of the standard discount by Lenovo when I bought the Lenovo IdeaPad 1i (14"). My total savings was more than $90. I wouldn't have gotten this much savings if I had purchased it from a retail shop.
Here are 8 amazing coupons, discounts, and deal sites in Singapore.
Rewards ENTERTAINER is a mobile application (app) that offers unbeatable value with Buy One Get One Free incentives and discounts at the best restaurants, spas, fitness, entertainment outlets, combined with offers from worldwide hotel brands. It's a savings app for our everyday lifestyle.
The SGCode Telegram Channel differs from other sites in that it distributes discount codes via Telegram push notifications. SGCodes features a variety of relevant discount codes for various categories and services, including food delivery and ride-hailing apps.
ShopBack is a leading Cashback site in APAC that powers smarter purchase decisions for consumers. On ShopBack, "Cashback" literally means money back.
It is a money-saving website. You get cash back for your purchase if you go to a third-party online shop through their site. This cash back bonus is a relatively new notion in the internet market that is slowly gaining traction. You can typically use it in conjunction with a promo code. You get two times the savings!
Cuponation is Singapore's best discount coupons for online shopping sites. You can find the latest free Discount coupons, Vouchers, and Promo codes that are guaranteed to work.
SGDTips is a good resource for those interested in food and lifestyle. This coupon aggregator site not only collects promo codes, online deals, and promotions, but also coupons that can be used in physical retail stores. It also includes a list of retail promotions and sales.
VoucherCodes is one of the top online coupon, discount, and money saving websites in Singapore. You can find the latest voucher codes and promo codes from top retail, travel and finance brands, such as Zalora, Redmart, Luxola, Hotels.com and Expedia.
Hundreds of new deals are added daily, by brand and category to make it easy for you to find great discounts.
iPrice offers shoppers a broad range of products and brands from hundreds of Southeast Asian partners, all in one convenient location. You can find the latest coupons and vouchers from their featured online stores to enjoy greater savings on every purchase.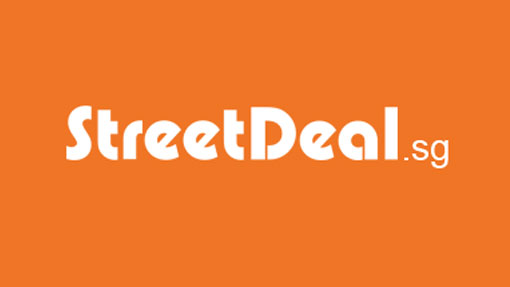 StreetDeal offers daily discounts or coupons for a range of products. You may look for travel offers, food, beauty services, and items, as well as shop for them. They sell thousands of items ranging from horticulture to sports to fashion and automobiles.
Conclusions
In this article, I revealed how you out can get the best deal and pay less than what others are paying.
Shopping online may not necessarily be cheaper if you don't shop wisely. Learning how to shop online smartly can help you snoop out unscrupulous sellers, and honest feedback from buyers.
Plan your shopping journey to maximise your spending and prevent impulse buying. There is no need to get sucked into buying products on promotion which you have no need of. Avoid last minute rush.
To help you easily identify which online shop to start searching for your product, I have listed and grouped online shops into different classifications in "How to Shop Online for Your Product?".
Don't forget to search your product across various shopping platforms. This will help you gain an understanding of what are the available models for your product.
It is important that you examine the product reviews from buyers. It can reveal the attributes of the product and the intention of the seller either in a positive or negative direction.
Don't just settle for a good deal and credit card reward. Scout for appropriate coupon, discounts, voucher, and deal sites in Singapore for greater savings.
Do you have an online shopping experience to share?
Let me know what you think. If you find this blog post helpful, please share it with other parents or give a Like!