This blog is a good resource for parents searching for a budget laptop capable of handling primary to secondary student schoolwork. The content here is only a means to an end, as new models of laptop constantly emerge.
I bought a new lightweight & branded laptop for my kid's schoolwork at $404!
We are a family of 3 kids with 2 in the upper primary this year. Raising a family of this size in Singapore is expensive. We strive to be responsible parents which entails spending a sheer amount of time and effort.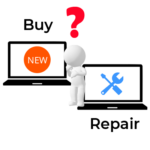 Just when HBL was around the corner, my daughter's refurbished laptop decided to break down. The first thing that crosses my mind was whether I should repair or buy a new computer.
After careful consideration, I decided that buying a new laptop would be preferable to repairing a $280 laptop that was already 9 years old.
As I scrambled to find the right laptop at the right price, I realised it was time consuming and challenging . I believe it will be a daunting task for most parents.
So, I've written this blog to help non-techie and busy parents in selecting the best budget laptop for the child's schoolwork.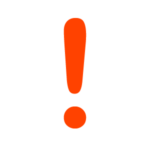 If you urgently need to buy a new low-cost laptop for your child, scroll down to "Which laptop should I buy?" heading. You'll find my recommended model there. Don't forget to find the additional discount voucher.
Continue reading as I take you to uncover how I purchase a low-cost laptop at $404 for my child's schoolwork.
I'll be bringing you through the following topics.
1. How much does a laptop cost nowadays?
I was mistaken in thinking that a new, lightweight, branded laptop with adequate capability for my child's homework would cost more than a thousand dollars.
How much does a laptop cost nowadays?
I was ecstatic to discover that some top brands are selling lightweight laptops for under $500. I learned that these low-cost laptops are targeted at students and large enterprises like how a basic calculator is for common users.
I would define a low-cost or budget laptop to cost less than $500. This does not imply that you should go out and buy any of the model you see. You still need to be selective.
For example, some models of the laptop come with a good screen resolution, which cost a little more but it is worth spending that extra for the sake of your child's vision.
2. Are cheap laptops cheap stuff?
To keep the laptop affordable, manufacturers use lower-cost components or parts, which compromises the durability of the laptop.
However, I believe that the quality of these laptops from top brands has to meet certain standards to maintain global market ranking,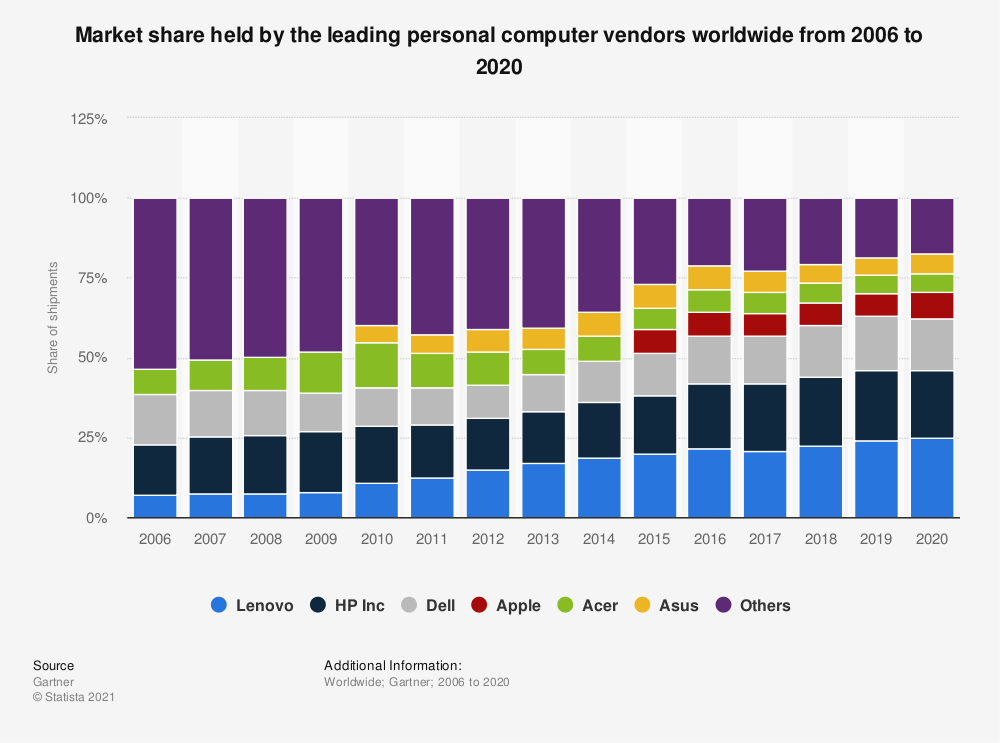 I would estimate the average lifespan of these branded laptops to be 2 to 3 years if higher-priced laptops are estimated by most experts to last 3 to 6 years.
I think the lifespan of these low-cost or budget laptops is justifiable when you consider how most children would handle the laptop,
3. Should I get a refurbished or a new laptop?
A refurbished laptop is basically a used laptop which underwent some testing, repairing, and cleaning.
With the introduction of low-cost or budget laptops that cost less than $500 with one year warranty, buying a refurbished laptop is no longer worthwhile.
Every electronic components in a laptop has a lifespan. Therefore, you never know how frequently you may need to repair a refurbished laptop.
Prior to my search for a new laptop, I bought a 9-year-old refurbished laptop at Sim Lim Square for $280. It came with a 30-day local warranty, a new USB mouse, and a new computer bag. I was actually attracted to the SSD (Solid State Disk) storage device, which is a critical component that drastically improves the laptop performance and it has a longer lifespan.
The original storage device of this laptop is a SATA hard disk drive. It is an older type of storage drive. I guess it must have become faulty and replaced by a SSD. I'll be explaining what is SSD and SATA later.
I was rather pleased with my purchase of the refurbished laptop which looks almost new except for a little dent at a corner. I thought it was a good buy and I hoped it would last for 1 to 2 years.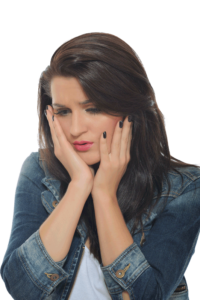 My initial disappointment came when I had to return to the seller twice to fix some faulty parts. Nevertheless, I got the parts replaced at no cost because of the 30-day warranty. My children were very happy with the laptop for 6 months before it broke down.
Despite fixing the initial faulty parts, it still broke down after 6 months. I suspect the heat generated by this model of laptop and the lifespan of the electronic parts might be the culprits. Now, I have to pay for the repair because the warranty has expired.
The repair cost for the broken component may be cheaper than the price of a new laptop with adjacent performance. However, the total amount spent (laptop price + repair cost), the hassle and the warranty period, encourages me to look for a new laptop.
I wouldn't like the idea of my schedule to be frequently disrupted to manage the repair of the laptop. A new laptop has a 12 months warranty which you can extend to 2 or 3 years for a fee compared to a 30-day warranty for refurbished laptops.
My advise? Buy a new and branded laptop for peace of mind!
4. What is a SSD and SATA?
SSD (Solid State Disk) is a newer type of storage device or hard disk drive with no moving parts compared to SATA (Serial Advanced Technology Attachment) hard disk drive which requires mechanical parts.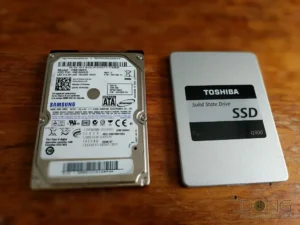 A hard disk drive or HDD is a data storage device that lives inside the computer. Both the SSD and SATA are storage devices that store computer data files.
We can view the SSD as a laser metal cutter while SATA as the conventional metal cutter with mechanical parts. Both cutters will cut metal but the laser metal cutter will cut much faster, more accurately, and more reliably.
SSD performs much faster, more reliable, and has a longer life span of up to 10 years. On the contrary, SATA hard disk drive only lasts 3 to 5 years because of the mechanical components.
SSD can withstand accidental drops and other shocks, vibration, extreme temperatures, and magnetic fields better than SATA HDD.
When given a choice, choose a laptop with a SSD. It will make a low-end laptop run faster and increases the laptop's longevity.
5. What to consider before buying a laptop for your kid?
Here are 2 primary questions that can help you to uncover your laptop requirements.
Who will be using the laptop?
What is the purpose of the laptop?
5.1 Who will be using the laptop?
In my case, my 10-year-old girl, in primary 4, will be the main user of the laptop. Occasionally, the laptop will be shared with her 12-year-old sister when it is used at the student care center.
Both kids are familiar with Windows 10 which is the laptop operating system (OS). The school which both of them are attending doesn't use Mac computers.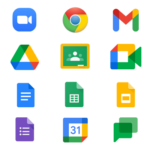 They are both comfortable with Zoom, Google Chrome and Google Workspace for Education for their schoolwork. It is the same with most students and the teachers in school.
Google Workspace for Education comprises Gmail, Chat, Meet, Calendar, Classroom, Drive for storage, Docs, Sheets, Slides, Forms, and Sites for collaboration, which works seamlessly in Google Chrome.
Laptop requirements
5.2 What is the purpose of the laptop?
Here are the 5 main considerations with regard to the purpose of the laptop.
5.2.1 Productivity
The laptop will be used for schoolwork, online SLS (Student Learning Space), Zoom meetings, Google Meet, YouTube, light gaming, online learning, kid's entertainment and HBL (Home-Based Learning).
If the child is using the laptop touchpad for long hours, the child may begin to get uncomfortable on the forearm and become unproductive. Eventually, the child will experience fatigue, discomfort and stress as muscle activity on the neck, shoulder, and forearm increases. Replacing the use of the touchpad with an external mouse will help the child to be more productive and faster. It is also more ergonomic than a touchpad.
Laptop requirements
Performance – laptop performance cannot be too slow, therefore, Tablet and Chromebook are out of the consideration.
Hard Disk – the internal hard disk storage size of the laptop  is not critical because the schoolwork will mostly be saved in Google Drive. Moreover, you can complement the storage size with a USB thumb drive or an external USB hard disk for large storage capacity.
MS-Office – there is no need for Microsoft Office (Word, Excel, PowerPoint) to be installed because students use the Google Suit, which consists of word processor, spreadsheet and presentation application software.
Communication – laptop will need a built-in webcam and microphone
Controller – an external mouse to replace the use of the laptop touchpad
5.2.2  Screen Size & Webcam

During the Zoom meeting, the teacher would need to share content to the students. Therefore, you wouldn't want the size of the laptop screen to be too small.
Paying a little more for a good screen size is worth the investment so that your child doesn't have to frequently strain the eyes. Especially, when considering the amount of time your child may spend on the computer.
When the webcam quality is bad, it is equally straining on the eyes and frustrating. Imagine watching a low resolution movie quality of 144p on YouTube. I would stopped watching it after a few minutes because it is simply stressful and frustrating.
Laptop requirements
Screen – laptop screen size is at least 14"
Webcam – laptop built-in webcam video resolution is at least 480p or 0.3MP
5.2.3 Weight
During HBL, my child would need to bring the laptop to and fro the student care center because the center hasn't got enough computers or tablets for all the students.
When it comes to carrying a heavy schoolbag to school, my girl is rather unenthusiastic about it. Imagine carrying a heavy laptop.
Laptop requirements
Weight – laptop weight should be less than 1.5kg.
5.2.4 Accessories
At the student care center, which my child is attending, it hasn't got the leisure of space.
Students are seated 1 meter apart without partitions. Therefore distraction is inevitable during conversations in HBL between the student and the teacher.
You will need a pair of earphones and ideally with built-in microphone to manage and minimize such distraction.
Here is the good news! The earphones with a microphone you used for your smartphone will work on most budget laptop.
Almost all low-cost or budget laptops come with a 3.5mm headphone jack port which merged separate microphone and audio lines into a single 3.5mm line. Therefore, there is no need to purchase a separate external microphone or a USB headset with microphone.
Laptop requirements
5.2.5 Budget
Finally, the budget. I have 3 children to raise so I have to be careful with my spending. Therefore, I'll set my budget to be from $380 to $450 for a new laptop.
Laptop requirements
Laptop – costs less than $500
6. What is Windows 10 or 11 in S mode?
Windows 10 or 11 in S mode is a version of Windows which is streamlined for performance and security.
It has been configured by Microsoft to be able to run efficiently on low-end computers thereby making laptops more affordable to students and businesses that don't require a very fast laptop.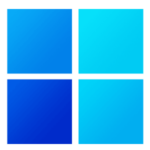 To enhance security, you are restricted to only install apps from the Microsoft Store, and require Microsoft Edge for safe browsing. This means you cannot install Google Chrome, Zoom, and other software, unless they are listed in the Microsoft Store.
The good news is that you can easily switch out of S mode to a full version of Windows for free. This will set you free to install any software.
Once you have switched out of S mode, the Windows security is comprised. Therefore, it is essential for you to install a free version of antivirus software. My favorite is Avast Free Antivirus. If your budget permit, the paid version is preferred.
When installing free software, it is important that you don't rush it. Always remember not to be too quick to click the Next button. Instead check to uncheck unwanted options to prevent installation of unwanted software.
7. Which laptop should I buy?
Low-cost or budget laptops have the following common characteristics.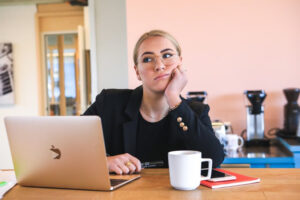 Selling price – $600 and below
Processor – Intel Celeron N4020 processor
Operating System – Windows 10 or 11 in S mode
Display size – 11″ or 14″
Webcam quality – 0.3MP or 480p
RAM – 4Gb of internal memory
Storage disk or hard disk size – 128Gb or below
Weight – 1.5kg or below
Don't be intimidated by the technical terms used, you just need to know that they exist.
Let's first consider the brand. I'll only choose brands that are popular and in the top 5 rankings. Using the information provided by Wikipedia, I have Lenovo, HP, Dell, Apple and ASUS.
However, only Lenovo and Acer meet our laptop requirements. I excluded Apple, ASUS, Dell, and HP because they did not meet our requirements.
Apple, Dell and HP are above our price requirement of $500 and below.
I would have chosen ASUS over Acer if it has 14″ screen or display size. So far, all low-cost ASUS laptops only have 11.6″ screen size.
If you wish to investigate on the brand and the model of the laptop, use Google as your internet search engine. Don't bother using Bing or Yahoo.
After you have started your internet browser, eg. Edge, Chrome, etc, go to Google homepage. At the search entry enter the search phrase or commonly known as keywords.

You can use the following search phrase to get your results.
If you are searching on the Brand, type "lenovo review singapore" without the quotation marks. Replace "lenovo" with another brand you want to search for.
If you are searching on the Laptop model, type "HP Laptop 15s-fq0500TU review" without the quotation marks. Simply replace the laptop model name with another model you wish to check.

After spending a significant amount of time researching on the best laptop for my daughter, I finally decided on Lenovo IdeaPad Slim 1i 14". With an additional discount coupon, I paid only $404.10. I saved $94.91!
Lenovo IdeaPad Slim 1i 14″
8. Budget Laptop Requirement Chart
I've created a chart below to ease you from the painstaking task of researching, .
The chart has a collation of the laptop requirements derived from "What to consider before buying a laptop for my kid?" in earlier section. You'll also find my recommended laptop models there.
With this chart, you can simply use the listed laptop requirements highlighted in bold to match against the technical specifications of the laptop during your selection process.
Budget Laptop Requirement Chart
Updated on Jan 2022
Descriptions
Requirements

(editor's choice)

1.
Ranking
–
* * *
*
2.
Price range
$400 to $500

$431.59 to $476.4

$418 to $498

3.
No. of models that meet requirements
–
3
5
4.
Recommended Model
–

5.
Price tag
below $500
$461.14
(before additional discount voucher)

$448

6.
Stock availability
–
Available
Out of stock
7.
Processor
Intel Celeron N4020 or above
Intel® Celeron® N4020
Intel® Celeron® N5100
8.
Color
–
Platinum Grey
Pure Silver
9.
Operating System
Windows 10 or 11 in S mode
Windows 11 Home in S mode 64
Windows 10 Home in S mode
10.
Display
14.0", HD or FHD
14.0″ HD, TN, Anti-Glare, LED Backlight, Narrow Bezel, Non-Touch
14″ FHD LED backlit TFT LCD Ultra-slim design
11.
Memory
4Gb or more

4GB DDR4-2400 MHz (Onboard)

4GB DDR4 RAM

12.
Storage
64Gb or more
128GB SSD, M.2 2280, PCIe NVMe, TLC
64GB eMMC
13.
Audio
Built-in speakers
2 x 1.5W speakers with Dolby Audio™
Two built-in stereo speakers
14.
Dimensions
–
Starting at 327.1mm x 235mm x 20.9mm / 12.87″ x 9.25″ x 0.82″
328 (W) x 236 (D) x 19.9 (H) mm (12.91 x 9.29 x 0.78 inches)
15.
Weight
1.5kg and below
1.2kg / 2.64lbs
1.45kg
16.
Connectivity

1 x 1 WiFi 802.11ac
Bluetooth® 4.2

WIFI: 802.11a/b/g/n/ac wireless LAN
Bluetooth: 5.0

17.
Ports

USB x 2 or more
3.5mm headphone / mic combo jack x 1
HDMI (optional)
Microphone jack (optional)

2 x USB-A 3.1 Gen 1
MicroSD card reader
HDMI
Headphone / mic combo
DC power input

2 x USB 3.2 Gen 1 ports
1 x Ethernet (RJ-45) port
1 x 3.5 mm headphone/speaker jack, supporting headsets with built-in microphone
1 x HDMI® 1.4 port with HDCP support
1 x USB 2.0 port
1 x DC-in jack for AC adapter

18.
Camera / Webcam
480p / 0.3MP or above
480p / 0.3M CAMERA WITH 2 MIC
480p / 0.3MP
19.
Warranty
1 Year or more
2 Year PremiumCare
1 Year Carry-In Local Singapore Warranty
Customer Support
Updated on Jan 2022
Let me know what you think. If you find this blog post helpful, please share it with other parents or give a Like!